Welcome to the Urban Homestead Radio Podcast!
We'll be discussing a wide variety of topics for building and maintaining your own urban homestead as well as answering questions, sharing stories from our family, interviewing chefs, celebrities, other supporters of the homegrown revolution, and including some musical entertainment along the way.
All of our episodes are prerecorded in order to not interfere with the daily needs of our farm. Some of the pre-recordings will even be open to an audience to attend. To attend a live recording of our podcast, please visit our Eventbrite page to purchase tickets.
Want to support the Urban Homestead? Become a Patron of our Podcast!
Aside from your pledge level goodies, patrons also get patron-only podcasts, screensaver images, and other special surprises.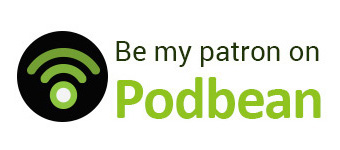 Thank you to our following Patrons for their support:
Nelyrag – Nelkjer – Susanisalso – Lauriebethkay – Birdlina
Janrapport – Dalebond – NicolePohl – Jaydalabell
adminke – Bear – JeanetteLamb – rjstrat7 – MissM
dbentz1 – bobandbya – bmart0819
Urban Homestead Radio Podcast Sponsors
A huge thanks to our podcast sponsors for supporting the show. The Urban Homestead sponsors are companies of products we use, have used, or would use. We always prefer sponsors we believe in.
LISTEN on your FAVORITE PODCAST APP!
Can't access the stream below or through Podbean, no worries! The Urban Homestead Radio podcast show is available on a variety of listening platforms. Just access the links below via your computer, tablet, or phone and you're good to go.
[podbean type=multi playlist="http%3A%2F%2Fplaylist.podbean.com%2F1709671%2Fplaylist_multi.xml" share=1 skin=0 auto=0 download=1 height=505 ]
Want to be a guest on the Urban Homestead Radio show? The Urban homestead does interview a variety of individuals who are involved in the homesteading/sustainability industry, those interesting in making a positive change for our environment, as well as musicians and celebrities of various of genres. Reach out via info (at) urbanhomestead (dot) org, for us to consider having you on the show. Please note: we do our best to schedule all inquiries to the best of our ability once they're screened to make sure that they 'fit' with the homestead message and audience.